Kurento en la DevCon5 en Nueva York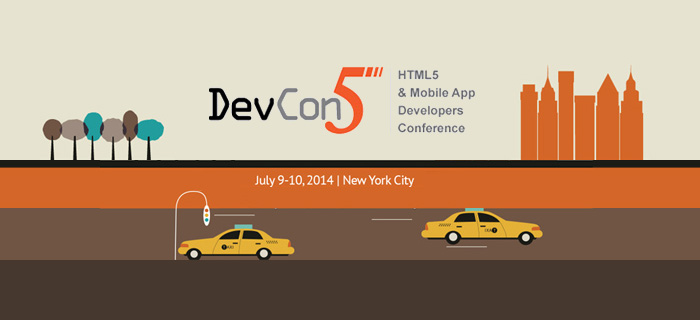 The past 9 and July 10 conference held in New York DevCon 5. This conference brings together the leading innovators in mobile and web technologies around HTML5 standard. This year particularly focused on the most innovative technologies as WebRTC, a technology that allows visual comunicacioens implement real-time web and mobile environments.
Kurento has been especially present in this edition, DevCon has kindly invited Dr. Luis Lopez, Kurento project leader to present a Keynote at the conference. This has been a unique opportunity to give visibility and present Kurento and ideas that we are implementing through this producot. Not only intended as a media server that service as an infrastructure of WebRTC, but aims to be the most advanced infrastructure and services will allow flexibility to build new applications not supplied so far by any other product WebRTC:
Transparent adaptation capability between sources and consumers of media in real time. Kurento handles all the necessary adjustments, protocols, codecs, etc. without the application developer has to deal with this complexity.
Ability to integrate legacy communications networks as SIP or XMPP services WebRTC
And the newest of all ability, the ability to integrate interactive services that analyze real-time media (audio and video) and generate information and events from the information communicated in real time also. Applications can be endless and the only limit is imaginació'n from facilaes recognition, reading matrivulas, unattended video surveillance, crowd control, etc..
From NaevaTec hope this opportunity serves for many developers Kurento and start incorporating your fncionalidades in their projects.